imkittymyers at hotmail dot com
Thursday, September 23, 2004
|
|
THEY USED TO CALL IT TREASON

Deciding upon pull quotes is impossible. In fact, I want to paste the entire article here but shouldn't. Read the entire excellent article.


DEAD SOLDIERS

By Ralph Peters
Is there nothing Kerry won't say to win the election? Is there no position he won't change? Doesn't he care anything for the sacrifices of our troops in Iraq?
And if he does care about our soldiers and Marines, why is he broadcasting remarks that insist — against all hard evidence — that the terrorists are winning?
…
[Kerry's] reverting to form. Just as he lied about our troops three decades ago, encouraging our enemies of the day and worsening the suffering of our POWs in North Vietnam, today he's pandering to a new enemy.
…
As for involving the French and Germans, the truth is that they'd do more harm than good. These are the corrupt cynics who made billions from the U.N. Oil-for-Food program while the Iraqi people suffered. The French kiss up to every dictator willing to wink in their direction. The German military barely exists — it's just an employment agency for uniformed bureaucrats — and the French military's sole competence lies in slaughtering unarmed black Africans.
…
Even if I detested everything about President Bush, I'd vote for him just to rub it in the faces of the Germans, the French and all of the tyrants rooting for the Iraqi people to slip back into despotism. We Americans choose our own presidents, and we don't take orders from Europeans or from any of Kerry's other Swiss boarding-school pals.
I think it's great that Kerry speaks fluent French. I wish he'd go to France where he could speak it all the time.
|
|
FOR YOUR VIEWING PLEASURE
Documentary Challenges Lies in 'Fahrenheit 9/11', Deconstructs John Kerry
8
Which fantasy/sci-fi character are you?
I'm Gandalf. Somebody tell me if that's good.


Hat tip to
Wild Bill
!
8
I love the fellas at CrushKerry,
but once in a great while I do disagree with them
. They think that the new Bush/Cheney "windsurfing ad" sends the wrong message.

A few days ago in a memo to Karl Rove, we urged the Bush team to begin to turn John Kerry into a joke. The windsurfing ad attempts to do that, but in our opinion it does so on the wrong issue.
The truth is, there have been 1,000 American deaths in Iraq. Kidnappings and beheadings have made American hearts scream for justice. Now is not the time to laugh about such atrocities, even if the joke is ultimately at John Kerry's expense.
If you haven't viewed the video, do so; CrushKerry has the link. The video shows Kerry trying to windsurf, choreographed to the music of Strauss's Blue Danube Waltz, as the voiceover details Kerry's flip-flopping on the war. Sorry guys, but the ad doesn't laugh at the atrocities. Au contraire! It reminds us of why this election is so important. In fact the ad underscores how the contemptible Kerry uses the war for his own political goals while giving little consideration for the troops. The ad's primary purpose was not to laugh at the war's atrocities while making a joke of Kerry, but to illustrate how Kerry can't be trusted with the position of Commander-in-Chief. It is Kerry who treats the issue almost frivolously. And may I remind you that no one makes a joke of Kerry; he seems to be doing that very well on his own without anyone's help.
8
I liked Sex & the City, and I thought that Samantha (Kim Cattrall) was the sluttiest thing in f-me sailor Manolo Blahniks. But I'm grateful Cattrell didn't want to make the movie, as that would have forever spoiled the fun of the show. Such movies never work. Unfortunately, her decision has left her very unpopular with the other sluts. Tsk tsk tsk.

Such a catty litter.



ODD GIRL OUT
THE cast and crew of "Sex and the City" had a great time at the Emmy gala, except for Kim Cattrall. No one has forgotten Cattrall scuttled the movie version of the HBO hit. "Sex" producer and head writer Jenny Bicks had a "reunion" party Saturday night, to which everyone who worked on the show was invited — except Cattrall. Then, at the awards ceremony, Sarah Jessica Parker, Cynthia Nixon and Kristen Davis "snubbed" her. "No one talked to Kim except for when [Parker] won her award and kissed her. That kiss was staged." Cattrall, almost in tears, went to the HBO after-Emmy party for a nanosecond but left without posing for pictures with her former castmates.
8
DUNNE'S ANTAGONIST LANDS IN VIRGINIA JAIL
A Virginia woman who became an antagonist of Vanity Fair writer Dominick Dunne has been jailed in Virginia while waiting to face charges of stalking, harassment and identity theft filed several years ago in Pennsylvania.
|
|
Wednesday, September 22, 2004
A REMINDER FROM CRUSHKERRY
Aw Cripes, Not This Zogby Poll Crap Again!
The press is all atwitter at the latest Zogby poll showing a "dead heat". For God's sakes how often do we have to go through this! It's a FREAKING INTERNET poll that is out of whack with just about nearly every other poll. Pay no attention to it.
|
|
Tuesday, September 21, 2004
BLOGGER ROUNDUP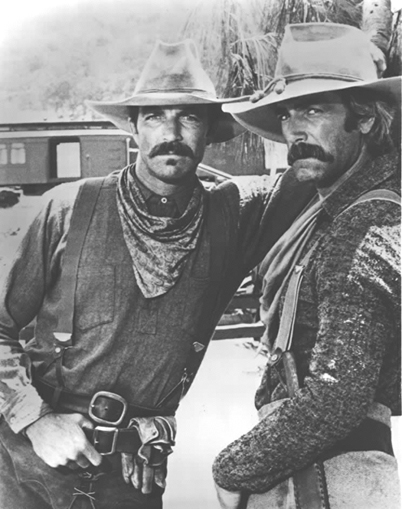 8

Chris, at KerryWaffles, has a lot of fun with Kerry, treating him like a political pinata. But he also has quite a bit of
serious info on the Kerry
as well. Look for the links to the e-mails he has posted, like this one:
The one you have to watch for is Peggy Kerry. She got John involved with the anti-war/Fonda movement. She's the one that got him to fly protestors around while he was still on active duty. Peggy Kerry also works for the United Nations and lives in Greenwich Village in NYC. That oughtta tell everyone a lot.
Kerrywaffles has the email where she hired an acting coach for John to get more votes because he is a poor public speaker.



8

GOP&theCITY is new to Litter. (Memo to self: Update your blog list!) Here's a great sample:

You are so Liberal if... Part 2
If you are running against a Republican and Micheal Moore calls you a lousy candidate, you have bigger problems than just being a liberal.



8

Luis, at Joe&JaneSixpack, is new to blogging. He's written several thought-provoking pieces, but this one has got to be … ahhhh … well, all I can say is if I were his wife, ex or otherwise, I'd kill him (she said laughing uncontrollably).

Things That Just Happen

Back when I was married to my ex-wife, I'm sure she is going to hate me for this, if she doesn't already, we both had a very embarrassing moment. It happened in a hospital in Houston, Texas.



8

Pat Curley, at KerryHaters, wonders:

September Worse Than August for Kerry?--




8

Pat Hynes, at CrushKerry, has written a novel entitled

At Any Price

, and he's offering it online for free!

What would the world be like if Al Gore had won the 2000 election?
|
|
UPSTATE MADNESS
I
know Bainbridge. It's between where I live in Corning, NY, and where I used to live in Oneonta, NY. Growing up, it was considered part of my hometown environment; I used to have friends in Bainbridge. So I was very interested in the following news report.


DEATH PLOT VS. DUBYA
The agency put out a "national lookout" yesterday for Lawrence Ward, a 57-year-old resident of Bainbridge, N.Y., who is said to have an obsession with guns, a history of violence and a hatred of the president.
A neighbor told authorities that Ward has a picture of the president in his home with the words "dead man" spray-painted near it. The neighbor also said Ward held "anti-government" positions and often spoke of "fighting the system."
Ward was last seen on Sept. 9 as he got into his blue 1997 Toyota with a lever-action shotgun, the neighbor said. The alert said the car has New York license-plate number BRF6546.
|
|
Monday, September 20, 2004
GOOD NEWS FROM IRAQ
All the good things they never tell you about today's Iraq

The London Sunday Telegraph, by Mark Steyn
As for Iraq, the UN system designed to constrain Saddam was instead enriching him, through the Oil-for-Food programme, and enabling him to subsidise terrorism. Given that the Oil-for-Fraud programme was run directly out of Kofi Annan's office, the Secretary-General ought to have the decency to recognise that he had his chance with Iraq, he blew it, and a period of silence from him would now be welcome.
He's not the only voice from the lost world of September 10, 2001 weighing in. John Kerry, the doomed Democrat, has abandoned any talk of "victory" - in Iraq, I mean; he's still hopeful of holding New Jersey. But instead he is promising to let America's troops "come home", which is another way of saying "surrender".
…
But in Iraq we are already way beyond that. After the predictions of hundreds of thousands of civilian deaths and a mass refugee crisis and a humanitarian catastrophe and wall-to-wall cholera and dysentery all failed to pan out, the naysayers fell back on predictions of imminent civil war. But the civil war's as mythical as the universal dysentery.
…
Do you remember that moment of Fallujah-like depravity in Ulster a few years ago? Two soldiers were yanked from a cab in the wrong part of town and torn apart by a Republican mob. A terrible, shaming episode in the wretched annals of Northern Irish nationalists. But in the rest of the United Kingdom - in Bristol, in Coventry, Newcastle, Aberdeen - life went on, very pleasantly.
That's the way it is in Iraq. In two-thirds of the country, municipal government has been rebuilt, business is good, restaurants are open, life is as jolly as it has been in living memory. This summer the Shia province of Dhi Qar, south-east of Baghdad, held the first free elections in its history, electing secular independents and non-religious parties to its town councils.
…
The "insurgents", meanwhile, so admired by Michael Moore, John Pilger and Tariq Ali, are rather short of supporters closer to home, which isn't surprising given that they are killing many more Iraqis than Americans.
But the beauty of handing over "sovereignty" to Ayad Allawi is that the new Prime Minister has more freedom of manoeuvre than Paul Bremer ever had, and, as he doesn't have to give press conferences on CNN every morning, there will be fewer questions afterwards.



From a Marine Corps Major in Baghdad:

"A thought from Iraq - "Doom & Gloom about Iraq's future....I don't see it from where I'm sitting."
…
The naysayers will point to the recent battles in Najaf and draw parallels between that and what happened in Fallujah in April. They aren't even close. The bad guys did us a HUGE favor by gathering together in one place and trying to make a stand. It allowed us to focus on them and defeat them. Make no mistake, Al Sadr's troops were thoroughly smashed. The estimated enemy killed in action is huge. Before the battles, the residents of the city were afraid to walk the streets. Al Sadr's enforcers would seize people and bring them to his Islamic court where sentence was passed for religious or other violations. Long before the battles people were looking for their lost loved ones who had been taken to "court" and never seen again. Now Najafians can and do walk their streets in safety. Commerce has returned and the city is being rebuilt. Iraqi security forces and US troops are welcomed and smiled upon. That city was liberated again. It was not like Fallujah - the bad guys lost and are in hiding or dead.
|
|
COINCIDENCE?
Yesterday, someone wondered if it was true that the
Communist Party USA
had endorsed Kerry, and I replied that it is true and had promised to post the evidence.

[See update/correction below.]

I've posted on this a couple of times in the past few months, but it's certainly worth posting again. The

CPUSA

's website did indeed proudly display its endorsement for Kerry

[See update/correction below]

, but when I tried to access it, I couldn't. I thought, perhaps, it was due to my dial-up being too slow, so I tried from another computer with a high speed ISP. Same problem: can't access. I retrieved one of the first articles on this subject via Google, which I've posted below. Then I did a Google/image search for the

CPUSA

logo (above). That search produced several pictures from their website, including (get this!) a

Karl Marx

lunchbox!
I tried to access

CPUSA

via these images and still no luck. Is the site experiencing difficulties? Was the site shut down? If it was shut down, why? Because it openly endorsed Kerry?

[See update/correction below.]

If that is the reason, then

CPSUA

would not be the first site to be "affected" this way. I've detailed in the past how Chris, from
KerryWaffles
, had his site shut down several times due to e-mails, intended for the Heinz Center, which he unwittingly received and then posted online. And his site was shut down, I believe, three times.
Just recently, the site FreeKerryBook was shut down because it offered Kerry's book, "The New Soldier," online, in PDF form, for free:



John Kerry Friend Tries to Shut-Down Website Offering Free Access to "The New Soldier"
The website http://freekerrybook.com, offering the public free access to a PDF copy of "The New Soldier" by John Kerry was temporarily shut-down by Yahoo following a complaint filed by an attorney representing George Butler, co-editor of the book and a close personal friend of John Kerry. In response, a new 527 organization has been established with a new website at http://freekerrybook.org to make information regarding this book widely available to voters prior to the Presidential election.
I'm certain that Kerry did not seek out the endorsement of the

Communist Party USA

. On the contrary; even if he were in total agreement with them, I'm certain he would not want that fact to be publicized. The fact that he and the

CPUSA

do agree on many things is the reason why I found the story worthwhile to post in the first place. The fact that I can no longer access the

CPUSA

site is of even greater interest, considering the fates of other sites which posted unflattering aspects of Kerry.

Let me know if you can access the
Communist Party USA
.
UPDATE/CORRECTION: Before I posted this, I tried for one last time to access the CPUSA site and was, again, unable to do so. Since posting this story, I was successful in reaching their site. After looking it over, I must be honest and admit that I can't truthfully say that they had ever endorsed Kerry per se. They are adamant, however, in their desire to defeat Bush. As a blooger, I do not want to mislead and/or deceive our readers in any way. After all, I'm not Dan Rather.

Perspective: Communist Party USA supports John Kerry
Wednesday, July 14, 2004
The CPUSA has made available on its Web site, cpusa.org, an advertisement entitled Top Ten Reasons To Defeat Bush. This advertisement can be downloaded. The communist party urges readers to place this ad in local newspapers throughout the country to defeat President Bush.
Remarkably, the "Top Ten Reasons" of the Communist party are identical to those of the Democratic party; out-sourcing, homosexual rights, abortion and the like.
At first, I thought "this is only a coincidence." The Democratic party of the United States couldn't be in lock step with the Marxists! So, I wrote to a spokesman of the CPUSA in Georgia and here is part of his letter:
" The CPUSA supports the John Kerry campaign with donations and volunteer effort. We believe that defeating George Bush is the single most important issue this November ..."
…
A Vietnam vet group took a trip to Communist Hanoi to investigate a report that John Kerry was in the "Hanoi Hall of Fame." Yes, there is a museum in Hanoi with a section dedicated to foreign activists who help defeat the United States Military in Vietnam. Of course, you would expect Jane Fonda's picture to be there. But, alas, there is John Kerry's picture shaking the hand of a communist official.


|
|