imkittymyers at hotmail dot com
Saturday, October 09, 2004
DEBATE NOTES

Kerry: The Great Pretender, supposedly with a plan. I have a plan. I have a plan. I have a plan. I have a plan. Put a sock in it already! Because, let's face it: he doesn't have a plan. He's the Great Pretender. Cold. Dour. Smug. Patronizing. Elitist. Rigid stuffed shirt. Meandering. Whenever Bush got the better of K, K would get a snotty smirk. K insulted the coalition numerous times and he insulted the audience, in effect, by saying they looked poor.

"And looking around here, at this group here, I suspect there are only three people here who are going to be affected: the president, me, and, Charlie, I'm sorry, you too."

Kerry mumbled something about that if he had been president Saddam Hussein "would not necessarily be in power." He treats everyone like the hired help. And since when did he fix Medicare in 1997? He uses his Catholicism for political gains, and, most appalling, he insinuates that teenaged pregnancies result from their fathers raping them!

Bush: Energized. Warm. Sincere. Approachable. Likable. Humorous. Honest. He treated the audience with respect, and he spoke in unambiguous simple sentences. "We're not going to have a draft so long as I am the president." He looked good and he did great!
And Bush still leads in the Electoral College Votes
.
Bush won. Period.
|
|
Friday, October 08, 2004
LAST CALL
8

Kerrywaffles started a new month and got a much needed bandwith injection. To celebrate this occasion there is
a brand new email never before seen on the net.
You gotta see it to believe it.
Enjoy :)
p.s. Heinz Kerry ain't gonna like this one LOL !



8
Oak Leaf and Lorie Byrd at polipundit have had a great article posted on Senator Kerry
that asks the following question, "who was responsible to assure that the appropriate departments and agencies of the United States provide informed and timely intelligence necessary for the executive branch to make sound decisions affecting the security of the Nation ? "
The answer is the Senate Intelligence Committee and that hypothetical question was taken WORD for WORD from the resoltion that created the committee and stated what the committe is suppossed to go.
The article then compares Senator Kerry to the auditors of the "late" CPA firm Arthur Andersen.



8
A message from Tyler at RedLinerAnts
:


I'm on hiatus in a battle ground state, running a county-wide volunteer effort... sorry about the lack of blogging... but hey, the President needs us all. Contact your local party or campaign headquarters and get involved now!



8

On a familiar subject here at Litter, Steve, at PardonMyEnglish, notes that
Commies love Kerry:

Take a close look and you'll find that the Communist Party USA has a lot in common with the Democratic Party USA. The main thing they have in common in the 2004 presidential election is that they both are pulling for the same guy – Komrade John F'in Kerry. The CPUSA web site goes to great lengths to make sure you know they aren't specifically endorsing a candidate. But like nearly half of voters who say they are voting for Kerry in most polls, the commies are solidly against Bush and their site speaks quite favorably of Kerry. As a matter of fact, they like Kerry so much, they decided that it wasn't necessary for them to run their own candidate for president. Kerry was apparently more than enough of a commie pig for them.



8

ACE discusses the latest EV stats in

Rasmussen gives Bush 240 EVs (most this year) and then ends with this piece of good news

:

US fighters were kicking some terrorists assets in Fallujah earlier today. The citizens of Fallujah will be able to walk to the voting booth without fear in January.



8

D'Man comments on

Kerry's Coalition of the Bribed

"trumped-up, so-called coalition of the bribed, the coerced, the bought, and the extorted." - John Kerry
When Mr. Kerry slandered our allies with that insult, little did he know that a report would come out and shed more light onto the extensive corruption that has tarnished his beloved UN.



8

Congrats to GopAndCollege for passing the 1,000 hits mark!
BTW, he's got a great interview posted, too.




8

Last, but not least, Ghost Dansing, has already broken his previous 13-words-comment record with this comment of
a mere FIVE WORDS!
(Warning: You won't like them.)Way to go, GD! Then he
proves that
he's not a cat person with these comments
, which makes you wonder what he's even doing here at KittyLitter in the first place.

|
|
GOING BATS … AGAIN
We had another bat last night. I say another because we've had many in past years. They usually appear by the end of summer, and one year we actually had one in January. I've awaken to the whisper-soft fluttering very close to my head enough times, a sound I'll never mistaken for anything else. I'd know that sound in pitch darkness. Absolutely terrifying! Usually they suddenly appear in the evening while I'm watching tv, which is what happened last night. And, as usual, I screamed uncontrollably which caused Princess to vault from my lap which, along with my hysteria, caused Ichabod to run like a bat outta hell. DiDi, who was napping on the bed, couldn't be bothered. We were never able to catch the bat; I think he flew into the basement. Ichabod was hiding down there and refused to move, but Princess was glad that I had retrieved her. DiDi continued her nap to prepare for bedtime. When we know there's a bat loose in the house, we leave inside and outside lights on. I sleep totally under the covers, except I don't get much sleep. Come the dawn, Ichabod finally waddled upstairs for breakfast, Princess seemed unaffected, and DiDi was totally rested for another day of warfare with her arch nemesis, Princess. A couple of years ago, I plunked down $40 for a bat house. Nurse G and C.O. assured me that a bat house outside would keep the bats from coming inside. C.O. nailed it to the big maple out front, and to this day (I just checked), I've yet to see a single bat in the damned thing. Oh, well, it could be worse. Some people around here get rattlesnakes in their homes.
|
|
|
|
BREMER: IN HIS OWN WORDS
What I Really Said About Iraq

By L. PAUL BREMER III
The press has been curiously reluctant to report my constant public support for the president's strategy in Iraq and his policies to fight terrorism. I have been involved in the war on terrorism for two decades, and in my view no world leader has better understood the stakes in this global war than President Bush.
The president was right when he concluded that Saddam Hussein was a menace who needed to be removed from power. He understands that our enemies are not confined to Al Qaeda, and certainly not just to Osama bin Laden, who is probably trapped in his hide-out in Afghanistan.
…
Mr. Kerry is free to quote my comments about Iraq. But for the sake of honesty he should also point out that I have repeatedly said, including in all my speeches in recent weeks, that President Bush made a correct and courageous decision to liberate Iraq from Saddam Hussein's brutality, and that the president is correct to see the war in Iraq as a central front in the war on terrorism.
A year and a half ago, President Bush asked me to come to the Oval Office to discuss my going to Iraq to head the coalition authority. He asked me bluntly, "Why would you want to leave private life and take on such a difficult, dangerous and probably thankless job?" Without hesitation, I answered, "Because I believe in your vision for Iraq and would be honored to help you make it a reality." Today America and the coalition are making steady progress toward that vision.
|
|
THE BIGGEST SCANDAL EVER
Saddam's Sugar Daddy

By Claudia Rosett
CIA chief weapons inspector Charles Duelfer may not have found weapons of mass destruction in Iraq, but he sure found information enough to blow the lid off the simmering scandal of the United Nations Oil-for-Food program. As it turns out, Oil-for-Food pretty much was Saddam Hussein's weapons program.
…
As set up and run by the U.N., Oil-for-Food devolved into a depraved and increasingly dangerous mockery of what was advertised by the U.N. as a relief program for sick and starving Iraqis.
The report notes that the start of Oil-for-Food, in 1996, marked the revival of Saddam's post-Gulf War fortunes. His regime amassed some $11 billion in illicit funds between the end of the Gulf War in 1991, and his overthrow by the U.S.-led Coalition in 2003. Most of that money flowed in from 1996-2003, during the era of Oil-for-Food. One might add that what allowed this dirty money to stack up was U.N. policy — urged along and overseen by Annan, in the name of aid — that allowed Saddam to import the equipment to revive Iraq's oil production, all of it accruing to Saddam. Saddam's regime had virtually no other source of income; there was no tax base. It was out of these oil flows, condoned (but not well metered) by the U.N., that Saddam derived virtually all income for the astounding roster of political bribery and illicit arms transactions detailed in this report.
…
Indeed, there is so much here, involving so many businesses and officials and illicit networks worldwide, that it may take a while for many of the disclosures to be winnowed out, and sink in. But what it boils down to is that the U.N. provided cover for Saddam to steal, smuggle, deal, and bribe his way back toward becoming precisely the kind of entrenched menace that all of the U.N.'s erstwhile integrity and well-paid activity was supposed to prevent — equipped with weapons that may even now be killing both civilians and Coalition troops in Iraq.
|
|
Thursday, October 07, 2004
HOME AGAIN, HOME AGAIN, JIGGEDY-JIG
My cat Ichabod.
After a whirlwind 409-mile trip around central NY State, I'm home again, home again, jiggedy-jig. Gorgeous trip through the Leatherstocking area of Cooperstown, on Otsego Lake, as well as tiny hamlets like Fly Creek and Hartwick Center: God's country. Rural and agricultural and apparently Republican, too, because I saw lots of Bush/Cheney lawn signs everywhere. Crystal blue-sky days glazed in golden sunshine. I probably saw the coloring at its best, although not yet at its peak, and some trees were already bare. October is the best time to visit the area. Tourism has waned considerably and the weather is perfect: crisp days with brisk nights. God, it was beautiful!

CHENEY WON. PERIOD.
I watched every minute of the VP debate that night. Loved the format, and I thought Gwen Ifill did a better job moderating than Lehrer did last week. Cheney won, hands down. No debate on that issue. I expected Edwards to be a polished debater, so I was surprised when he came off as smart-alecky and patronizing. How did he ever win all those mega-bucks lawsuits? Ann Coulter calls him a puppy dog and he really is.

One of the best moments of my mini-trip happened in a parking lot. A woman, wearing a Bush/Cheney football jersey, approached me with arms extended. "I'M SO GLAD TO SEE YOU!" she screamed as she pointed to my Bush/Cheney sticker on my car window. We hugged like we were old, long lost friends even though we had never met before. We spoke for a few minutes about displaying our political affiliation, and about the recent spate of violence by doing so, then she asked me if I'd like a Bush/Cheney lawn sign. "Hell, yes!" So she gave me one from the back of her van! I think she's from Long Island, because not only did she have the LI accent, she spoke about putting up these signs all over down there. DogMan thinks I'm crazy to display anything political. "Come the revolution!" he warns me, referring to the Bolsheviks.

Back in m'jammies again. It will be a while before I surf the all rounds of my favorite blogs, so be patient! Good to be home.
|
|
ROUNDUP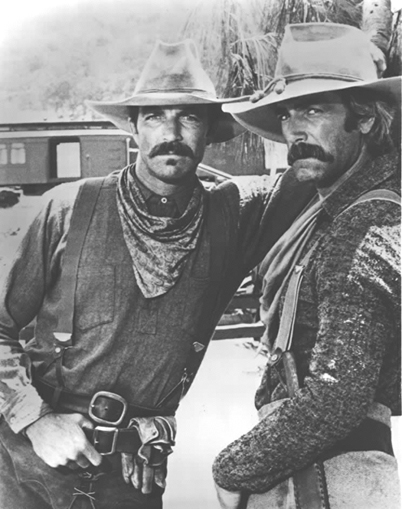 8

Pat turned me on to Hugh Hewitt.
Here's an example of why:
I was just asked by a caller: Why does George Bush put up with these debates when a biased media slants the questions and the analysis? My answer: The president is not only doing what any president ought to do in appearing and defending his record, he is also showing Karzai, Allawi, and all other would-be leaders of free countries that part of the job is getting hammered by the opposition and the media come election time. It is a tutorial in how real leaders in real democracies act. Too bad Hugo Chavez isn't watching.
8
Bit by bit, we ARE making progress.
Poll: N.Y.'s Russian Jews Backing Bush
New York's Jewish community favors John Kerry by a whopping 64 percent to a mere 24 percent for George Bush, according to the American Jewish Committee (AJC), which recently conducted a poll.
But among Russian Jews in the Big Apple - about 20 percent of the city's Jewish population - Bush comes out with 54 percent to Kerry's mere 14 percent, in another AJC survey not yet made public.
8
Pat, at KerryHaters, has researched Kerry's votes in:

Kerry's Liberal Voting Record
Crush Kerry
advises us that is going to be the theme for the next few weeks, so I thought I would take a look at Kerry's votes and see whom he votes most like.
8
CONTEST!!
Kerry Haters Contest!
Come up with a John Kerry submission to some magazine, real or imaginary, about some rather incredible incident that Kerry "experienced" that would be of interest to that magazine's readers.
8
Want the Moore truth? Wild Bill, at PassionateAmerica, recommends
FahrenHYPE 9/11
My FahrenHYPE 911 DVD and Companion Book just arrived
8
Plus, Wild Bill thinks we're in the beginning of a Second Civil War. (DogMan would love this!)
Shots fired: Second Civil War Update
8
SCTA has a few thoughts on

Alexander the GREAT!
|
|
WRONG AGAIN, BRECK GIRL!
Lorie Byrd, of PoliPundit and ByrdDroppings, has an
excellent answer to Edwards' statements about troops being sent
to Iraq without body armor and equipment and about families purchasing body armor for their family members overseas. Written by "OakLeaf," Polipundit reader and occassional contributor:

"It is true that approximately 40,000 soldiers in Iraq and Afghanistan, did not have their own issued set of "interceptor body armor." It is equally true that every soldier did not have their own issued compass. It is not true to infer, as Senator Edwards would, that 40,000 soldiers were on patrol without body armor and in need of a compass. Only a small percentage of soldiers are engaged in combat operations at any given time. Remember that this type of equipment is organizational equipment; it does not belong to the individual. A clerk typist, one of many jobs, working in a fortified defended structure has no need, nor any desire, to wear body armor. Because this is organizational equipment, body armor can be requested as needed from a supply point and then turned in when no longer needed. There was always enough body armor in Iraq and Afghanistan so two out of every three soldiers could be wearing issued
body armor at any given time. In the very unlikely event that every soldier needed torso protection at the same time, 1990s manufactured "flak vests" were available for all other soldiers that were at less risk."
By the way, if you have ever watched Oprah, or even if you haven't, you'll be intertested in Lorie's excellent

Oprah Propaganda
|
|
FRENCH-RUSSIAN-CHINESE CONNECTION
Benon Sevan, the head of U.N. humanitarian programs in Iraq , speaks at a press conference at the al-Canal Hotel in Baghdad on in this Aug. 15, 2000 file photo. The senior U.N. official was accused Wednesday Oct. 6 2004, of accepting bribes in the form of oil vouchers from Saddam while in charge of the oil-for-food program in a report by US head of the Iraq Survey group Charles Duelfur. Also accused of allegedly profiting from abuses of the humanitarian scheme are Russian, French and Chinese businessmen and politicians. (AP Photo/Jassim Mohammed)
Three excellent, connected stories which tell the story.
Saddam and the French Connection

SADDAM HUSSEIN believed he could avoid the Iraq war with a bribery strategy targeting Jacques Chirac, the President of France, according to devastating documents released last night.
Memos from Iraqi intelligence officials, recovered by American and British inspectors, show the dictator was told as early as May 2002 that France - having been granted oil contracts - would veto any American plans for war.
…
Although they found no evidence that Saddam had made any WMD since 1992, they found documents which showed the "guiding theme" of his regime was to be able to start making them again with as short a lead time as possible."
…
Saddam, it says, even fooled his own military chiefs into believing that he had WMD. This was designed to deter uprising from rebel Iraqis, on whom he deployed mustard gas in 1988, and aggressors in the Middle East.


Saddam got rid of stockpiles but not his deadly ambition

In a testimony prepared for the US Senate armed services committee, Mr Duelfer said Iraq's nuclear weapons programme had deteriorated since the 1991 Gulf war, but he added that Saddam had not abandoned his nuclear ambitions.
By the time of the war in 2003, he said, Iraq would have been able to produce mustard agent in months and nerve agent in less than a year.
"We have not come across explicit guidance from Saddam on this point, yet it was an inherent consequence of his decision to develop a domestic chemical production capacity," he said.
…
Mr Duelfer said the world was better off with Saddam ousted from power.
"In my opinion there was a risk of Saddam Hussein in charge of a country with that amount of resources and that amount of potential for both good and evil," he said.


Firms and governments mired by bribes to fend off UN action

The degree of intimacy that existed between Iraq and France may vindicate British and American leaders who believed that Jacques Chirac, the French president, was never open to arguments for removing Saddam.
The CIA report states that Saddam regarded France as the key player in keeping his regime safe from American intervention. "Consequently, Saddam ordered the MFA and other ministries to improve relations with France, according to recovered documents," the report found.
Among the options considered for improving relations with Paris were inviting French officials to Iraq, sending more diplomats to France, "and assessing possibilities for financially supporting one of the candidates in an upcoming French presidential election".
In May 2002, an unnamed senior French politician assured an Iraqi official in France that France would use its UN veto against any American decision to attack Iraq.
…
Oil money was the key to Saddam's efforts to manipulate the international community in his favour.
The CIA report reveals that he found willing collaborators in several countries, all willing to help him sidestep the UN sanctions aimed at preventing his attempts to restart a programme of weapons of mass destruction.
…
The oil-for-food programme was established in 1996 and ran until 2003. It allowed the Iraqi government to sell $1 billion worth of oil every 90 days to pay for food, medicine and other humanitarian materials to benefit the Iraqi people.
In total, Iraq raised more than $64 billion over the course of the programme's seven-year history.
|
|
Monday, October 04, 2004
ROAD TRIP!

I have decided to rip off my jammies and don real clothes … wonder where I put them? … to take to the road for a couple of days. I hope to be back into my jammies and blogging sometime Thursday. In the meantime, I recommend checking out the following:



8
The high resolution John Fraud Kerry Cheats video.




8

Luis, at JoeAndJaneSixpack,
predicts if Kerry wins
;
The first thing [the Islamofacists] will do is take over the Middle East oil fields while John Kerry wastes all kinds of valuable time trying to pass resolutions at the UN condemning their actions and asking Kofi Annan for permission to do something about it, knowing full well the French would veto any attempt to do so if the terrorists promise to leave them alone.



8

From d'Man:

When Dem's Attack
8
An alert from GunOwners.org:

HR 10 Sets Up A Database On All Americans, Creates National ID Card
8
And, from
KerryWaffles
, the site that REFUSES TO DIE!
Heinz Center bombarded my email with emails that said ha ha and joke with an attachment. The attachment was Beagle Virus. Nothing happened to me cause of the anti virus stuff I have on this computer. These people are morons. God help America if they ever get any real power. Site will be down for a few days. Reached $100 in bandwith charges and donations were $100. Have it up on the 6th when my new month starts.
Chris
|
|
FROM THE SUBLIME
Recently, Nurse G and I took a drive out of town on one of our favorite country roads above Painted Post to see the beginning color. It's early this year. G's husband, C.O., who's an avid hunter and knows wildlife, said that the geese headed south a couple of weeks early. Do such things signify an early and/or hard winter for us? I know some people thought last winter was hard, but actually it was just normal: cold and moderately snowy. Y'know, winter. Our last true hard winter was '96. That year we were literally numbering the blizzards, there were so many. The driveway was more of a tunnel, and the nursery across the road was just about buried by the snow.

TO THE RIDICULOUS
I can't think of a segue into this picture. It's a couple of miles down the road from us. We have a thriving Asian community, and they all seem to operate Chinese restaurants. I passed by this one the other night and cracked up … pardon the pun. What's their specialty, rump roast? Thank God I keep my trusty Olympus digital in the car for just such opportunities. This picture begs for a caption!
|
|
Sunday, October 03, 2004
ROUNDUP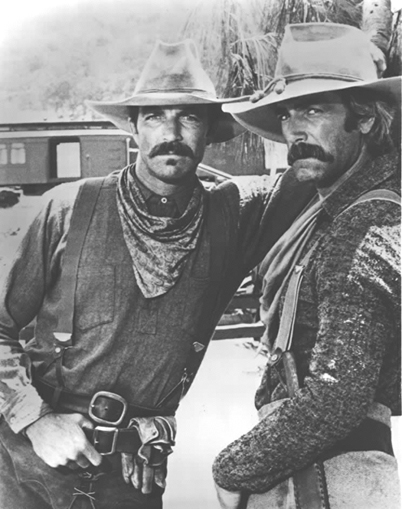 8

I have never watched SNL, but M@ does and has a few comments. LOVED your Carville pull quote, M@!
SNL had some gems, but some flops too

Overall, I think the SNL premeire wasn't as friendly to Kerry as I thought it would be.



8

It must have pained Ghost Dansing to limit his word count, so you've got to check out his
13-word-comment!
(WARNING: You probably won't like it!) Aye, 'tis a red-letter day here at KittyLitter. Of course, if GD has since spammed me with comments, I'll have to delete them.



8

Aaron reminds us that Dems do recycle in

Third Rate Burglery
8

Chris, at KerryWaffles, is alive and well, despite Kerry shutting him down and stratospheric bandwidth bills.
Got lots of new stuff.
Check out the ultimate anti kerry ad link, virtual Kerry and I made a new page too. I did a page on Kerry's illegal, Chinese, AK-47, war trophy. I have a link on there where people can email the ATF to report Kerry's illegal weapon and to demand an investigation. See if I can stir up a hornets nest under Kerry's ass on this.



8

GOPandCollege has a great post on the latest Kerry/What's-his-name flier. The flier is posted along with some sound commentary. Jaaaaaaaaay-zus! Talk about lies!
Wait 'til you see the flier!
|
|
POLLS
(huh)
WHAT ARE THEY GOOD FOR?
The Comeback Is Launched
Drudge is headlining a Newsweek poll purporting to show that President Bush's lead has completely disappeared in the wake of the drubbing he ostensibly took from John Kerry Thursday night. We knew this was coming; the media story line for the next 30 days is Kerry's comeback, which has the effect of wiping the slate clean and avoiding discussion of how he got behind in the first place.
Is the comeback real?
Polls, propaganda and prevarication

By Richard Baehr
Newsweek is out with the first post-debate poll by a major news or polling organization. The poll shows John Kerry has regained the lead, running 2 or 3 points ahead of President Bush among registered voters, depending on whether Ralph Nader is included in the survey. Bush supporters should avoid pulling their hair out. This poll means nothing.
…
It is also worth remembering the history of Presidential debate winners. Walter Mondale beat Ronald Reagan in their first debate in 1984 by 19% among those surveyed. Mondale went on to win one state. Ross Perot won the first debate in 1992, and then won no states. Michael Dukakis won the first debate in 1988, and went on to lose decisively. The American people, to their credit, seem able to distinguish good debaters from the men they want to serve as Presidents. Don't be surprised if it happens again.
|
|