imkittymyers at hotmail dot com
Saturday, June 17, 2006
TEDDY K GOES *SPLASH* AGAIN

Since tomorrow is Father's Day, it is worth noting that Joseph Kopechne (if he's still living) will not be getting a card from his daughter. That's because
Ted Kennedy killed Mary Jo Kopechne
on July 19, 1969, for which he has never atoned. He played the suffering accident survivor to the hilt -- was photographed wearing braces. Why Teddy K decided to write a children's book, I dunno. I can only imagine it was for the money. The sicky irony is that the book features his dog named (I kid you not) Splash. Was the world crying out for this book?
'SEE TEDDY SWEAT' AT Q&A FOR KID BOOK
: Perhaps without realizing it, the tyke brought up the elephant in the room. Teddy Kennedy had just written
a book about a dog named Splash
. … Teddy did settle a burning question before he left. He said his dog was named Splash before he bought him, at age 1. "That was a wonderful name for me, because he loves the water." "He can stay in the water for hours and hours."
Ted Kennedy has no shame, and I have to wonder, too, about the voters of Massachusetts who keep him in office.


*
|
|
Friday, June 16, 2006
THE WHITE HATS ARE WINNING
President Bush has proven himself to be a true leader, one who does not cut'n'run when the going gets tough, like Chicken Little Kerry would do. Instead, Bush chose to fight the terrorists. He believes that good overcomes evil, that we will triumph in the War on Terror. His poll numbers suffered, but he stood firm. The Iraqis love him, our military love him, and those who love freedom love him, too. In the process, the Dems have proven themselves to be cowards who sided with the terrorists. The white hats are winning and the Democrats are bitter.
DEM AGENDA SKIPS THE WAR
: [T]here is not one word, not a word, in the plan about the War on Terror or the war in Iraq. … In 2006, with 150,000 Americans under arms in the Mideast, and Iraq topping the list of American concerns in every poll, the Democrats could not come up with a single thing to say about it or America's role in the world generally.


AFTER ZARQAWI: THEY'RE LOSING
: We're winning. We were winning big even before we nailed Zarqawi. The terrorists themselves said so. In their state-of-the-troubled-union message to themselves.



As Rush says,
Documents Found in Zarqawi Hideout Decimate Democrats and Drive-By Media
Political Roundup …
Texas Songbird amazes himself :~)


A righteous piece of parody: Ms. American Spy


Break Out The Champagne!: Upload all your pictures of flag drapped coffins and have a party! The left will now have a new number to tout and feign being solemn


The best, and funniest, political ad this year



*

|
|
MISC ROUNDUP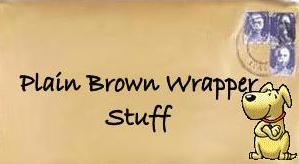 8
Florida has reptile dysfunction
8
Alec Baldwin is TOO OLD AND TOO FAT
8
Madonna is OVER THE HILL
8
And neverevereverdoubt Cindy Adams
: I told you when Rep. Patrick Kennedy was driving under the influence and got rescued - not arrested, rescued - by Washington, D.C., cops that nobody would investigate the DCPD. I told you nobody would ask why they cuddled him, coddled him and personally chauffeured him home. Anyone else committing that crime, driving while impaired, menacing society, would be jailed, not tucked into bed by the fuzz. Kid Kennedy has even confessed he was zonked behind the wheel. I told you the cops wouldn't get reprimanded. I told you they gave him a pass, but everyone's looking away. I told you D.C.'s old-boy network law enforcers know where raises are buttered, and that this isn't the first time they've lent a helping hand to a fallen congressdrunk. The only thing I haven't told you is why nobody but me notices this
.
*
|
|
VIDEO QUICKIES ROUNDUP
8
Singing Minis
8
Farting Idol
8
Another lying POS paparazzi
8
The Bunnies do Superman
8
The Bunnies do Casablanca
*
|
|
Wednesday, June 14, 2006
PRESIDENT BUSH'S EXCELLENT ADVENTURE
Uh-oh, the black daze continues for the half-vast left-wingers.
88
WOO-HOO!

Michelle Malkin reads

Pat's
The Night Before Fitzmas!
8
Spook 86 highlights the
MSM's dilemma with Bush
: In Baghdad, Mr. Bush looked courageous and confident, standing next to Iraq's new Prime Minister, Nouri al-Maliki. With the new Iraqi cabinet finally formed--and terrorist leader Abu Musab al-Zarqawi at room temperature--Mr. Bush had plenty of reasons to go to Iraq, and put a positive face on his policies. For a MSM that revels in painting Iraq as a quagimre and Mr. Bush's Vietnam, the unmistakable images of progress must have been hard to report. It was equally difficult for them to note Mr. Bush's courage in going to Iraq.
And with Libby:
[W]ith Fitzgerald passing on a Rove indictment, Mr. Libby and his lawyers must be increasingly confident about their chances of winning an acquittal, when that case goes to trial. With the Rove inquiry now over, Libby's legal team will gain access to additional information developed by Fitzgerald's investigators, potentially bolstering the defense's case.
8
Wait 'til they hear that their very own Daddy Warbucks is agreeing with Bush!
Soros against Iraq backtrack
:
Billionaire George Soros spent a fortune trying to pry President Bush out of the White House. But the Democratic Midas agrees with the President that we can't pull out of Iraq now.
8
This ad was obviously posted by the Pillsbury dough-boys of the DNC:
Campaign to Help the Democrats Take Bake the House (NYC)
8
Senator flip-flop is still trying to set his record straight.
Kerry: 'I Was Wrong' On Iraq
:
U.S. Sen. John Kerry of Massachusetts on Tuesday told an audience at the liberal Take Back America conference that he was sorry for voting to authorize the war in Iraq, calling the entire mission "a mistake."
I doubt he even realizes the irony of this statement: Kerry, who led an unsuccessful bid for the presidency in 2004, said it was necessary to admit mistakes because "you cannot change the future if you''re not honest about the past."
...
Kerry said he believes "we need a hard and fast deadline."
Here's what the real JFK had to say about that:
The cost of freedom is always high, but Americans have always paid it. And one path we shall never choose, and that is the path of surrender, or submission.
John F. Kennedy

*
|
|
Tuesday, June 13, 2006
CURSES! (TIN)FOILED AGAIN!
Shawn Macomber attended
the Yearly Kos thingie
in Las Vegas and wonders:
What I don't understand is how a roomful of people who believe they must organize now against imminent jackboot fascism before it is too late can gather at a political conference and spend the majority of their time making jokes and talking about how to get more traffic to their web postings.

8
Yearly Kos photos
And then CURSES! They've been salivating for months -- MONTHS!, I tell you! -- only to have their hopes for a Merry Fitzmas dashed this morning.

8
Suicide Hotlines Jammed: Rove Cleared In "Plame-Gate":
What does the "un-indictment" mean? First, and most importantly is that no one committed the crime of having "outed" Valerie Plame, something the Democrats and the MSM have been repeating ad nauseum and had been Exhibit "A" in the "Culture of Corruption" mantra.
8
Mac Ranger points out that
all those appearances before Fitz's Grand Jury - just maybe - weren't "11th hour" appeals to to clear himself, but to provide more information and evidence against someone else. I'll bet that there are a few Nervous Nells in the house. Just as the story is breaking, I'll be posting on it all day long.
8
AJ Strata points out that
We know Armitage is the original leaker of the information Fitzgerald was assigned to investigate. It will be devastating when he gets on the stand and everyone is reminded that it was his act Fitzgerald was charged to resolve - not Libby's.
Oh, NO, Moonbats!

MORE

bad news!
8
Pat points out that
Aided by surging tax receipts, President Bush may make good on his pledge to cut the deficit in half in 2006 — three years early.
8
Don Surber points out that
While Democrats have been demanding this endless debate, the American military has been out winning this war. Their commander-in-chief suffered low poll ratings to stay the course. Guess what? It worked. Look for Republican gains in both houses in November.
8
And if all of that wasn't bad enough,
Bush makes surprise visit to Iraq
*
|
|
Monday, June 12, 2006
MONDAY ROUNDUP
8
They say this like it's a good thing for Hillary:
U.S. Sen. Hillary Clinton of New York follows on Edwards' heels with 26 percent in the Iowa Poll.
Mac Ranger is
ecstatic!
8
Speaking of Mac Ranger, Here is his latest installment of what he predicts will be
"The Coming Storm"
for the Democrats, specifically U.S. Rep. William Jefferson, D-New Orleans,

a long time black congressman enriching and gorging himself on literally the blood of his constituency.





8

Those half-vast left-wing conspiracy lunatics are
hilarious!
8
Lucky Dawg's NASCAR Caption Contest -
[Bountiful Boobies Edition]
*
|
|
YOU GO GIRL!
The more I read about (drum roll please)

The Ann Coulter Incident

, the more I like her.

8 F

r

om the half-vast left-wing who decry censorship comes this request.
Ann Coulter Banned in New Jersey?
: Two New Jersey Democrats are pushing to have Ann Coulter's new book "Godless: The Church of Liberalism," banned from all bookstores in their state because she criticized four 9/11 widows known as "the Jersey Girls."

8
Howie Kurtz laments
: Is it time for the media to stop lavishing attention on Ann Coulter? … Coulter, who made the rounds at Fox, CNN and MSNBC last week, remains unabashed, telling Time: "I'd say my 'name calling' has been a smashing
success."

8
KL reader La Gringa thinks
Ann Coulter is out of her mind.
She also thinks KL must be satire :~)
8
Dave tells you how you can
ASK COULTER A QUESTION
: "Constitutional Public Radio" Monday at 3-5 PM EST live via the web on WWBC 1510 AM. You can call the show toll free at: 1-800-648-1437.
The chatroom for both shows is located here. If you're in the chatroom during the interview, you can pose a question for Ann Coulter, and if Andrea and Mark can fit it in, they will. They've done it for me many times. Plus, everyone in the room can chat back and forth with one another, as well as with Andrea and Mark during the show.
*
|
|
Sunday, June 11, 2006
TALK TO ME
I can't say that I was ever an Ann Coulter fan or an Ann Coulter critic. I was more like a non-fan, one who occasionally read her columns and laughed in agreement but one who did not do so consistently. But ever since she exposed those loathsome Jersey Girls for the grief peddlers that they are, I'm beginning to develop a newfound admiration for Ann. I probably won't buy her book,
Godless: The Church of Liberalism
, because I never buy and read such books primarily because I'm the world's slowest reader. However, an
Ann Coulter talking doll
is a possibility, especially when one of the things it says is:
'Why not go to war for oil? We need oil. What do Hollywood celebrities imagine fuels their private jets? How do they think their cocaine is delivered to them?
'

Bullseye!



This lengthy article in the UK's Guardian is actually a very good read.

Lethally blonde
:
Sean Penn has an Ann Coulter action figure on his desk - which he uses to put out his cigarettes.
…
Coulter's look is that of someone who has paid close attention to the hairstyles favoured in Stepford, and to the eyeliner worn by the evil android in Metropolis. Her motto might as well be: you can never be too rich, too thin, too blond, too tall, or too rude. She has a mane of expensively blond hair, the crane-limbed body type of a pterodactyl, and a smile that seems entirely un-Machiavellian.
…
As the first plane went into the World Trade Centre, Coulter was in a cab on her way to LaGuardia airport. She was listening to the radio she always carried with her, before i-Pods were invented. 'At first I thought it was some shock jock joke,' she says now, 'but then everyone was pulling the same joke'. When the second plane hit, she leaned forward and told the cab driver the news. He didn't react. He was a Muslim. Coulter was instantly alarmed.
…
When I ask who she thinks espouses these views, she shrugs and says, 'you've seen the maps'. As simple as that: wherever the America is conservative-coloured [on the political map], people agree with her. 'She's not so exceptional, and that's the shock,' an acquaintance later tells me, 'People disguise themselves as more sentimental, but what they really feel is probably closer to what she says. It's quite wrong to think [her position] is a redneck phenomenon.'
And about her book ...
It's certainly riling the half-vast left-wing :~()
(dated 6/7/06)
Ann Coulter Book Reviews Up At Amazon
: I somehow doubt that 180 people have already read Ann's book (it just came out yesterday, for heaven's sake!), yet there are already a number of libs going on the attack...
*
|
|