imkittymyers at hotmail dot com
Saturday, January 29, 2005
CLASSIFIEDS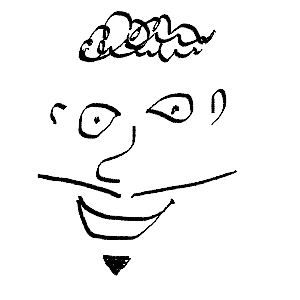 Blogho needs help.
Yeah, I know all the jokes about the incorrigible Ho. But this time he needs help finding a new job. It's a fulfillment thing, very existential.

So it's not good enough anymore to be the eighth best heterosexual programmer in my company, no. I need to find a new job that is creative, fun, self-actualizing, self-fulfilling, self-fucking-fan-tastic and...cool. Business software is many things but it's not cool. Nor is it sexy. But it does pay well.


J-Lo, sweetie, it will take more than praying to get pregnant. Call Blogho for details.

PREGNANT PRAYER
JENNIFER Lopez
(

here

)
is turning to God in her quest to have a baby. The booty-licious one has created a shrine at her Long Island home featuring a 17-inch Our Lady of Guadalupe — a Mexican rendering of the Virgin Mary. In Touch Weekly reports that J.Lo routinely lights a candle and prays to the statue, asking to be blessed with pregnancy. "Praying to the saint was her mom's idea," says a family source. "A year ago, Jen would have said, 'No way.' She's desperate and is praying for a miracle." Reps for Lopez did not return calls.
|
|
Links to this post:
Links to this post